Customer Service Automation For Self Storage
Has Never Been Easier.
Faster Payments
With payments by phone 24x7x365.
Greater Communications
With proactive text, voice, and email alerts.
Better Call Handling
With call routing and integrated IVR.
Smarter Advertising
With call tracking and dynamic number insertion.
Faster Payments
Greater Communications
Better Call Handling
Smarter Advertising
Deliver The Best Customer Experience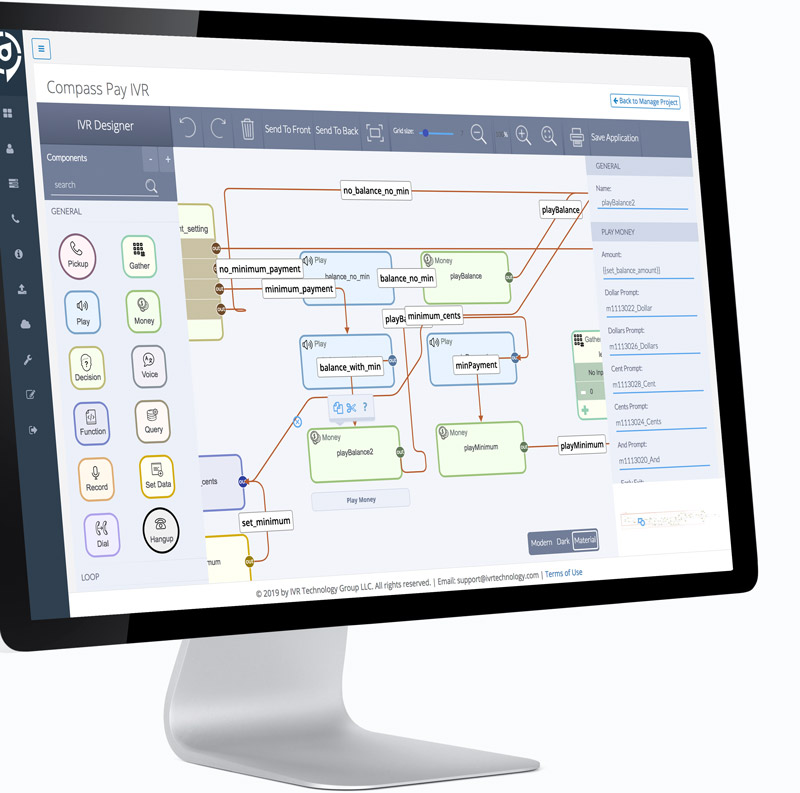 Customer experience is the best way to differentiate your storage business from all the others. Referrals and local search reviews are an important funnel. We help you widen that funnel.
Efficiently Route Sales Calls
Enhance response times by routing calls to your contact center for efficient handling of new customer calls.
Automate Most Customer Calls
Give customers rapid access to key account information such as payment dates, amount due, gate codes, and more.
Automated Payments by Phone
Eliminate the need for staff to accept credit card information over the phone with a secure 24x7x365 pay by phone solution.
Efficiently Service Customer Calls
Automatically identify customers and give your service reps SiteLink screen-pops with customer details as they answer the call.
Keep Customers Informed
Send voice, text, or email messages to customers to let them know a bill is due, holiday schedules, or any other important alert.
A growing self-storage business, with more than 200 locations across 14 states, and adding more every month, came to us with a marketing need. They were running hyper-local advertising in more than 50 markets in the form of out of home, broadcast, print, and Google Local search ads. They needed a reliable way to track the performance of each ad (in the form of calls generated) in each market so they can make informed decisions about current and future campaigns…
More:
Growing A Self-Storage Company Through Automation
Optimize Your Advertising
Organic Search
Acquire increased conversions and customers from SEO by attributing inbound calls to search terms and even direct traffic.
Social Media
Gain insights and optimize how your Twitter, Facebook, LinkedIn, and other social platforms drive calls and conversions.
Affiliate Marketing
Fuel your growth with a comprehensive solution for tracking and managing pay-per-call campaigns and other affiliate initiatives.
Out Of Home Marketing
Immediately know which ads, locations, and day-parts are driving the most calls and the highest quality conversions.
Broadcast & Print Campaigns
Optimize your targeted television, radio and print campaigns by knowing which mediums, targets, and day-parts drive calls and conversions.
Email Marketing
Run A/B email campaigns to understand and optimize how your email marketing drives quality calls and customers.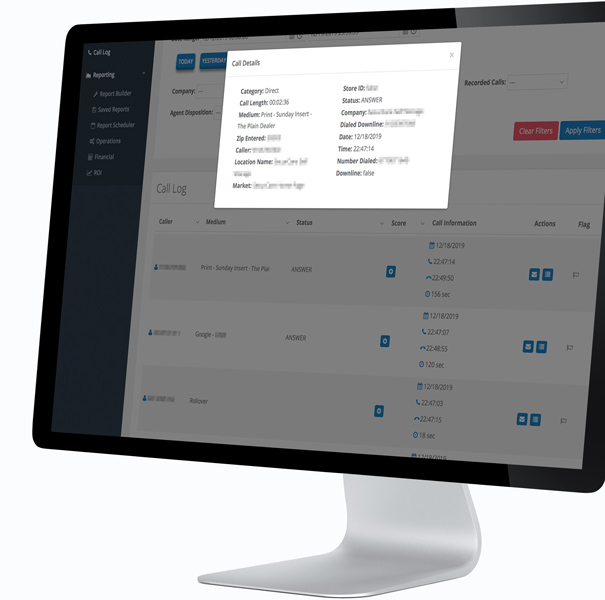 Call tracking dashboard showing data on an inbound new customer call from a Sunday newspaper insert.
© Copyright 2020, IVR Technology Group, all rights reserved.