Our world is ever-changing, especially with technology. More and more, we are facing the dangers of hacking, phishing, and data breaches, causing identity theft and the need for identity protection services to stay safe. Businesses must have security-awareness and adhere to regulatory standards to keep from falling victim to such attacks. Especially to give their customers the comfort of knowing their information is secure.
Strong Passwords
There are several options for validating a person's identity, such as user ID, username, password, PIN, security code, and security questions, to name a few. In today's world, we are dependent on the tiny computer, aka smartphone, we carry around with us every day. We use it to access our email, bank accounts, social media, SMS text, and sometimes, a phone call. New smartphone vulnerabilities are always occurring, putting customer information at risk. For a while, businesses made one-step verification passwords that require specific characters, number of characters, and symbols. These "strong" password requirements, while better, create a new layer of difficulty for your customer, as they're easily forgotten, requiring customers to reset often. These repeated resets can result in new ways for the customer account to be compromised.
Multi-Factor Authentication
Multi-factor Authentication (MFA) is the best solution for businesses as an additional layer of security safeguards where data security is critical. MFA is a more graceful way to ensure the person trying to access the data is the actual person authorized to do so. So how does a company implement Multi-factor Authentication?
Today, many businesses are using text messaging to communicate with customers. Thus, adopting this ubiquitous platform as an extra bit of security for Multi-factor Authentication is convenient for the customer. Much more user-friendly than complex passwords or their grandmother's maiden name. Other Multi-factor Authentication methods require a USB fob with an encrypted key or an app that generates a random code to gain access. What happens if the customer loses the key fob or has issues with the app running correctly to create the code they need? Taking this into consideration, SMS text for two-step verification is the most user-friendly option for customers, as well as businesses.
SMS For Authentication
Text-based Multi-factor Authentication involves first authenticating a customer when they log into your portal or other private-access website or app. The login process is paused with a new form asking for a numeric code. During this pause, a text message with a shortcode is sent to their mobile phone on file. All the customer needs to do is enter the code and proceed to their account or other private access information.:
We Can Help
Using SMS text communication through our Managed CPaaS, the Compass Automation Platform, for your business gives you the peace of mind in knowing we have you covered. Two-step verification through SMS, PCI, DSS, NACHA, HIPAA compliance, check, check, check and check. What other boxes can we check to provide additional services to your business? Contact us; we will be happy to learn more ways to help your business provide your customers' delightful service and peace of mind.
about the author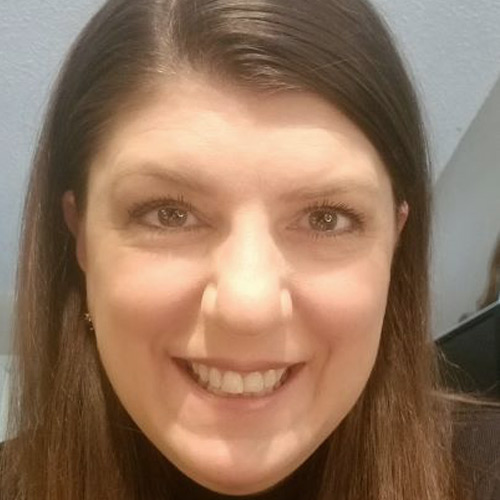 Amy Kazarian
Client Relationship Specialist, IVR Technology Group
Focused on the customer experience, Amy is a Client Relationship Specialist with IVR Technology Group. In her role, Amy is responsible for growing automation solutions with our customers to help them improve business performance.