Face it — there are times when you walk into a business, let's say a restaurant, and the people there are absolutely miserable. Chances are you won't be going back for a while [or ever again], and the chances are even greater that you will tell everyone & there mother not to go there as well. Creating and mastering the ultimate customer experience can result in endless opportunities for a business. Here's how to make your customer experience unforgettable: 
Become customer driven:
Customer driven organizations know their customers are their business because without them they would have nothing.
Price is not the main reason for customer churn, it is actually due to the overall poor quality of customer service – Accenture global customer satisfaction report 2008.
Create an awesome experience:
If you can put your customers in control, do it. Good ideas for this would be interactive slideshows, quizzes, tutorials, etc. Customers enjoy learning at their own at their own pace instead of listening to someone else try and explain a process. 
55% of customers would pay extra to guarantee a better service – Defaqto research.
Go the extra mile:
This goes along with creating an awesome customer experience. Customers would love for you to solve every single problem they have, but they know that it takes time. However, if all customers are addressed properly and their issues are solved, they are more than likely keep coming back for business or refer your business to someone else.
Happy customers who get their issue resolved tell nearly 4-6 people about their experience. – White House Office of Consumer Affair.
Follow Up:
Making a follow up call shows you care and gives you a good opportunity to see what you are doing right, and what things you can improve on. 
70% of buying experiences are based on how the customer feels they are being treated – McKinsey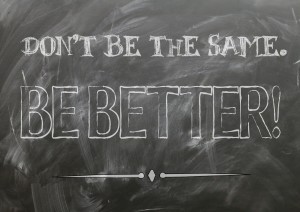 Step In Your Customers Shoes:
Ask yourself what type of experience would I like? What's one thing that separates this business from their competitor? Your customer's experience will provide a better opportunity for a long-lasting business relationship.
For every customer complaint there are 26 other unhappy customers who have remained silent –Lee Resource.
Advise, don't just supply:
Don't just focus on selling your product. People don't always want to be sold to, they often look for advice on how to go about improving their business. This guidance should be able to build trust with your customer and again, establish a long-lasting relationship and a positive customer experience.
55% say easy access to information and support can make them fall in love with a brand. — (RightNow)
Offer multichannel support:
Be available as often as possible [as much as you can handle and stay sane]. Customers have different preferences when it comes to contacting a company. One person may prefer to call the organization to get their question(s) answered, others prefer email, commenting on a YouTube channel, or tweeting the company! 
58% of Americans perform online research about the products and services that they are considering purchasing. — Jim Jansen, Pew Research Center's Internet and American Life Project, 2010
Remember that as a business owner, it's a known priority to take advantage of any opportunity. Competitor analysis' tools make it easy to copy a competitors strategy, but why not make your own legacy? Business owners have complete control of their customers' experience and above all else, their loyalty. Taking the time to create a good customer service experience will pay off in the end.
Jerry Gregoire (CIO of Dell Computers) said,
"The customer experience is the next competitive battleground."
Leaving a business owner to answer one question: Is your business strong enough to win the battle?