Customer experience excellence is at the top of the list for companies today. Consumer buying behavior has put the position of strength in the consumer's hands, and they have higher expectations than ever before. Most organizations have implemented a Customer Relationship Management system, otherwise known as CRM systems, to more effectively gain the business intelligence necessary for serving customers at a high level.
With these CRM systems implemented, some, but not all, businesses integrate their communication tools and platforms to communicate and track the customer journey effectively. One of these communication platforms is a cloud-based Interactive Voice Response (IVR) system.
When choosing a cloud IVR solution to integrate with your CRM, companies sometimes start with understanding the integration before thinking through the customer journey. Such a path is an IT-based approach, which is the wrong perspective for such a critical undertaking. Businesses need to be customer experience focused, first, and always. Below are a few best practices for integrating a CRM with an IVR system and how to best prepare with a CX-first strategy.
Map your customer journey with the key customer touchpoints. CRM systems provide you the logic and tracking of customer experience from inbound engagement throughout the lifecycle of the customer experience. Understanding the critical communication points throughout the experience allows you to know where you can best serve the customer.
Know your customers. If you haven't gone through an exercise to document your ideal buyer persona, this would be a good time to do so. It helps understand them, the communication styles, their expectations, and the issues they're trying to solve.
Identify the modality of communication for each specific touchpoint. Companies sometimes overlook the value of an SMS text message during the customer experience. Collaborative meetings are definitely on the rise with COVID-19, and many other methods still exist – email, phone calls, text messages, mail, live chat, and more. Be sure to understand what serves your customer experience best.
Use message automation where possible. Automating business processes, in general, is helpful, yet automating messages throughout the customer journey is often overlooked. By integrating a CRM system with an IVR system, this is achievable, and your customer experience can be improved.
To understand more about leveraging voice and text automation with your CRM system, contact us today.
about the author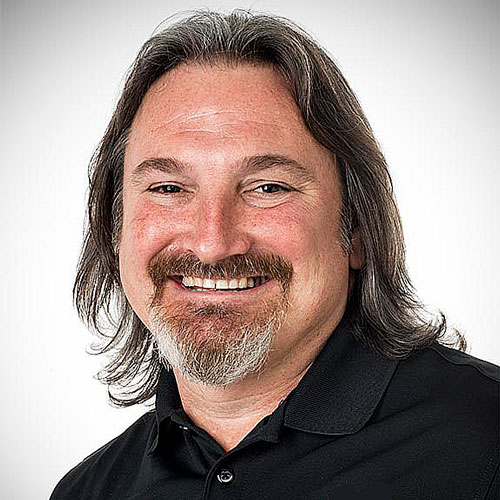 Jim Barker
Chief Revenue Officer, IVR Technology Group
An avid Customer Experience Evangelist, Jim is the Chief Revenue Officer with IVR Technology Group. In this role, Jim leads the teams responsible for marketing, business development, sales and partner growth for IVR Technology Group.