With conversational AI (artificial intelligence), chatbots allow the world's best brands to self-serve customers 24 hours a day, seven days a week, 365 days a year. As consumers, our experiences are often either really good (simple and easy) or not so good requiring human intervention. It's essential to focus on your customers and their journey to make sure your customers' chatbot experience is the best it can be.
Customer Personas
Most of the world's largest brands understand the importance of defining and documenting their customer personas. Many use these customer personas to communicate their brand story and value for marketing purposes. Yet, even these brands sometimes overlook the Customer Lifecycle Value (CLV) and their impact in making the customer journey an excellent experience.
As your team understands and evolves your customer personas, the journey these customers are on becomes the next phase of establishing seamless processes for them to engage with you. Communication automation is powerful, yet only when we know what our customers are trying to accomplish and build an integrated, automated communication experience for them.
Customer Journeys
Once your team has identified at least a couple of customer personas, begin thinking through their journey. Most customer journeys start with some issue they're trying to address. These issues are problems they're trying to solve (pains) or desired results they're trying to achieve (gains). And, they often begin with an intent to solve them, which leads them to engage with your team.
As your team begins mapping out the customer journey, begin documenting where these customers are while engaging your team and what specific communication modality. For instance, if you're part of a healthcare organization, your patients are likely communicating much differently than they did before COVID. Their location may be in a vehicle outside your facility, where SMS communication may be the best.
Aligning your chatbot with the best communication modality is vital. Having these communication methods included in your customer journey may start by asking them which they prefer – SMS, call, email, webchat, or even social chat.
We experience conversational AI at least every week in some capacity. If you're like me and have an Apple iPhone and Amazon Echo, you may be using Siri and Alexa daily. Even if you're not, many of your customers likely are. Contact Us for help in designing and implementing the ultimate customer experience using self-serve chatbots aligned with your customer personas and journeys.
about the author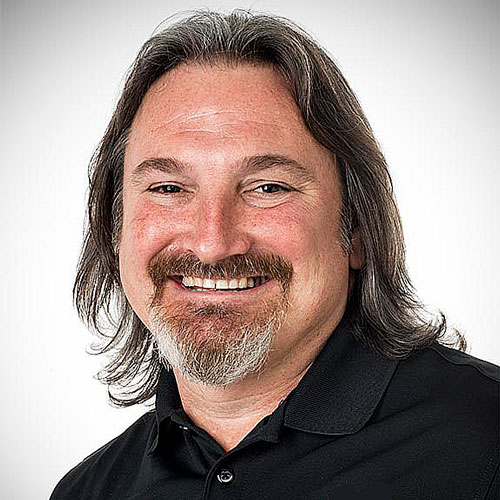 Jim Barker
Chief Revenue Officer, IVR Technology Group
An avid Customer Experience Evangelist, Jim is the Chief Revenue Officer with IVR Technology Group. In this role, Jim leads the teams responsible for marketing, business development, sales, and partner growth for IVR Technology Group.