So, it's inevitable, mobile has taken over and people are obsessed with their smartphones. The bad news? More people are straining their eyes everyday. The good news? Businesses can really start to put down their foot and get their mobile strategies in place for 2016. Keep your eye out for these mobile trends in the new year.
1) Create An Interactive Mobile Campaign: People are getting bored with regular ad campaigns with a picture or a video. They need something they can interact with.
Example: Let's say I run a telecommunications business [or work for one, wink wink] and I need people to start paying attention to my products. My goal is not only to show someone what my product can do, but how it can help them. Maybe I would run an ad campaign with an interactive quiz and target it towards businesses who need an IVR solution etc. It brings me to my next point…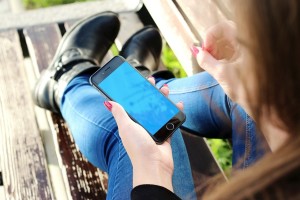 2) Target Your Ideal Customer: With mobile campaigns growing rapidly everyday, why not invest smarter? If you have a good idea of who is buying your product, why not just target them?
Example: Let's say I run a Heating and Cooling website. My ideal customers would be:
A) People who have just purchased a home.
B) People who have bought a furnace in the last 15 years and could use an upgrade.
Again, this is an example of utilizing data purchased through appliance providers etc.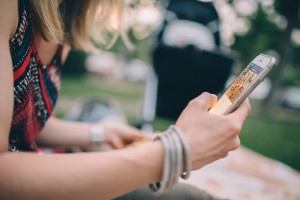 3) Apps are going to be the future of mobile, remember that. At some point, a company has either tried to develop an app and has failed, or is highly considering it. However, just because everyone else is doing it, doesn't mean you should. If your company truly has enough information to offer through an app, then by all means, develop one! Remember interaction is key.
Example: Cosmopolitan developed an app because they have a strong reader audience. M&T Bank developed an app for people to do online banking. Your local laundry mat down the street did an app because someone told them to — but they had nothing to offer. Pointless.
4) IoT: Internet Of Things; Latest Trending Sensation: Again, everyone is obsessed with smartphones. I have no doubt that 60% of devices will be apart of the IoT. Essentially, the smartphone will be the "hub" of all devices hosted via the internet.
Example: Let's say that all of the companies that make remote-controlled drones team up. The goal is to no longer have a remote (literally) control the drone, but rather a persons smartphone. Hence, the internet of things taking over!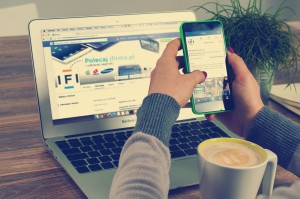 5) Get Your Site Mobile Optimized A.S.A.P: Did you know that nearly 60% of the internet is accessed through mobile? Make sure your desktop site is presentable, but pay extra attention to how your site looks on mobile.
Example: A 21 year old girl is looking for a haircut in her area, but is too lazy to run to a computer because she is texting her boyfriend [obviously obsessed]. She uses her phone to look up a local hairdresser and finds one within seconds! Luckily, there's a mobile-optimized site that is easy to navigate and she is able to book an appointment right from her phone!