IVR Technology Group is based out of Buffalo, New York.
You've probably heard that we got some snow this week. First and foremost, all of our employees and their families are safe. Our office is intact and we've been up and running all week.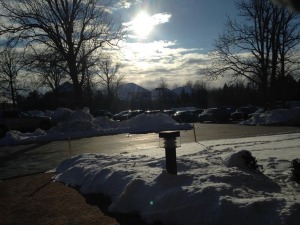 We Buffalonians are pretty resilient to the severe winter weather, given that we deal with it pretty much annually. If any one group of people knows how to hunker down and wait out the snow, it's us. But this storm was no joke.
Thousands of people are still stranded in their homes, cars are buried under 6 feet of snow, front doors are caving in and driving and walking bans – yes walking bans – are still in place. There have even been 12 storm-related deaths. It is going to be awhile before the city and its surrounding suburbs return to a normal state.
As you might imagine, pretty much everything has been closed. Schools, businesses, pharmacies, gas stations, grocery stores. More than half the city has been stranded at home all week. Even if they could get out their front door, there's likely a driving ban in their area. And, if there's a driving ban, it is illegal for people to drive – even if they're trying to go to work.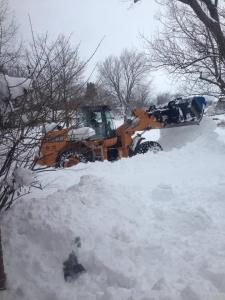 Business owners throughout the city needed to contact their employees pretty quickly to let them know whether or not their office was closed.
Whether a business was forced to closed, or fortunate enough to remain open, it was a good time for businesses to have an emergency communication system.
IVR Tech is fortunate enough to have developed its own broadcast system that we used to alert our employees and our customers of any major news. We call it Outbound Campaigns.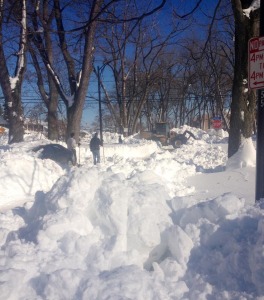 nResponse is a self-service application that allows users to broadcast simultaneous voice, text and e-mail messages to any number of people. You can create your message and distribute it within minutes.
IVR Tech will assign you a phone number that's specific to your emergency messaging. The number can accept incoming phone calls in case your customers have any questions or an immediate need.
Within our nResponse system, you're able to easily upload your existing contact lists. Once they're in our secure, they can be stored securely. You can also make changes to your contacts without having to upload a whole new list.
Sending your message out is only half the battle. You still need to hope your customers answer the phone, especially if they don't recognize the phone number. With nResponse, you can manage contact method preferences individually. For example, you can assign the system to call Laura, text Andrew and e-mail Kelly. All three messages will have the same content, but they'll be delivered via the medium that the individual is most likely to check first.
We understand how easy it is to miss one phone call, text, or e-mail message, no matter how often you check these items. Because of this, nResponse has a call escalation feature that allows users to re-send the message up to six times if a live person is not reached. This helps ensure that your message is received.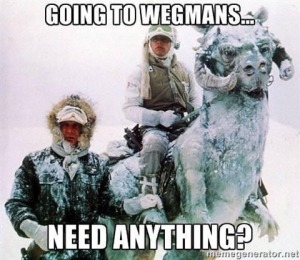 If your message is in response to a true emergency, you can choose to have it sent out immediately. If it's important, but not end-of-the-world-as-we-know-it important, you can schedule the message to be sent at a later date or time.
Emergency situations are stressful. We've seen it first-hand this week here in Buffalo. We've all been focused on making sure our friends and family are safe and we've been focused on shoveling like crazy. (It takes a really, really long time to move seven feet of snow off your driveway.)
With the help of nResponse, many of our local customers were able to let their teams know whether or not their offices were open. It made communication simple and allowed everyone to maintain their focus on safety, shoveling and staying warm!
Of course, we all hope that disaster never strikes.  You should always be prepared, though. In case you don't want to invest in a system you'll never have to use, here are some other uses for nResponse as a general broadcast system:
Event promotions/updates
Contest promotion & entry collection
Coupons/discounts
Scheduling changes
Notify customers of billing due dates/past due invoices
Educational messages
School closings
Property management
Employee notification
Retail support
Routine issue communication
To speak to one of our communications experts on how nResponse can help your business in an emergency situation, or about other ways nResponse can be used to improve mass communication, click here one of our expert team members will contact you.