Forget Siri, or Sally Samsung! A new kickstarter campaign is making quite the name for itself; VRING.
Let's recap for a second.
First, we have Siri, who plays a major part in Apple software and the consumer experience, and then we have the "Sally Samsung" voice available through "Google Now" by Android.
Then, Apple releases a watch with endless capabilities that are said to be highly comparable to that of the iPhone.
So, it only makes sense to keep going down the line in accessories; a ring!
The kickstarter campaign initiated by Whynot Tech, is said to produce the World's first "smart ring to focus on voice control." That being said, the idea of the wearing a ring instead of carrying around a phone is appealing, however, will it really have the capabilities of a phone?
In a recent study by Flurry, Americans spend an average of 162 minutes on their mobile devices per day, mostly through apps.
Which leaves us to ask — is a VRING really going to be utilized or are they just throwing away their money? Unlike a phone, aVRING user can't visually look up the latest news, or access their favorite mobile apps!
Whynot Tech says that theVRING will use Google speech recognition to perform web searches, access maps, and have the ability to control household devices (given those appliances have the capability to accept a bluetooth connection.)
We're interested to see how many people back the campaign on KickStarter. As of right now, $1434 dollars have been raised! However, a recent update was released from the company, telling the public that the project has been postponed for three weeks due to updates. So, stay tuned!
Learn more about the kickstart campaign here: VRING — "Stop swiping and start living"
Will you purchase a Vring? Vote here!
The following two tabs change content below.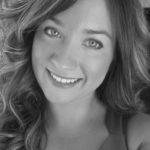 Ashley
Ashley has a Bachelor's Degree in Journalism and a Minor in Writing. She's a firm believer that hard work pays off and is currently trying to make her mark in this crazy place we call the world.