Free Study for Toll Fraud
Toll fraud is a fact of life. If you're a MVNO, ILEC, CLEC, Hosted PBX or Hosted Contact Center Provider, or even an Enterprise. People are always looking for ways to hack your devices or your customer devices, exploiting postpaid voip, landline, and roaming wireless accounts, getting on your network to make expensive LD calls, creating billing disputes, etc.
Only recently we learned – if you're big enough you have fraud on your network.
IVR Tech Group can help you detect and stop toll fraud. We're offering a study at no charge to detect how much toll fraud is on your network, and what can be done about it. (This is the kind of 3rd party validation that firms easily pay anywhere from $10K to $100K+ to receive.)
---
Toll fraud is a big business.
Fraudsters are hacking networks and making expensive LD calls to high cost destinations. Reported fraud alone causes $46B+ in losses. We have access to a SaaS fraud prevention solution that has detected previously undetected fraud every time in the last 18 months.
As part of our deal with them, there is no charge to our clients to see what it would catch in your traffic. For many organizations, 5 to 10% of all calls are fraud.
Many people have access to systems that catch fraud often, but not always before too much damage is done. What they don't know about is hidden fraud that gets lost among millions and billions of calls every month. You don't know what you don't know. Part of the cause is that in response to attempts to stop fraud, many fraudsters have developed fraud systems and botnets that build up traffic and revenue from a large number of customer devices and networks to large numbers of numbers over many months.
While organizations aren't aware of most of the fraud, the good news is there are ways to detect it and stop it. It doesn't cost a lot of time and money to do a proof of concept, in fact, you can get a free assessment done for $0 out of pocket, so you have nothing to lose. We can give access to a self learning SaaS system that in real time automatically detects, alerts, and stops fraud.
We've stopped fraud for major global carriers, international hotel chains, major service provider, plus many more. Our system has detected fraud on every customer network we've tested so far!
---
Why not stop toll fraud in your network?
We've brought on a consultant Anders Mikkelsen to help with toll fraud issues. Over the last 10 years he has helped smaller ILECs and other carriers, and enterprises, discover and implement six to seven figure recurring telecom profit centers and cost savings. He also has a deep understanding of wholesale markets and how fraudsters make money. He's a free resource to any of our clients to talk about how Toll Fraud works and how to captures real savings by mitigating fraud.
He's also interested in learning more about what you and your long distance carriers are doing to mitigate fraud and protect customers. He can also help your long distance carriers protect you from fraud, making sure they don't bill your for hidden and known fraudulent calls.
---
To get your free study and learn more about a solution that is self learning and automatically protects you or your customers by automatically detecting, alerting, and blocking known and hidden fraud, please contact us here or fill out the form below.
Post Courtesy of Anders Mikkelsen
The following two tabs change content below.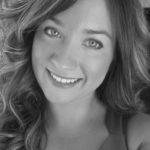 Ashley
Ashley has a Bachelor's Degree in Journalism and a Minor in Writing. She's a firm believer that hard work pays off and is currently trying to make her mark in this crazy place we call the world.