Picture this:
You're sitting on your couch browsing Facebook, creeping on all of the people that update their status way too much and out of nowhere, "M" pops up. Your first reaction, as with many pop-ups, is to hit the x in the right-hand corner; Pop-ups are annoying and you thought you had turned your spam filter on. You come to realize that it's Facebook's new digital assistant; The latest rave to hit the market since Siri and Google Voice.
You decide to experiment.
After all, tomorrow is your anniversary with your significant other, and there is nothing that says I love you like a box of chocolates and some flowers. So, you ask "M" if she can have everything delivered to your house by 5pm tomorrow. To your surprise, "M" understands, and even found the best price and place within miles of where you live.
"M" is said to go above and beyond what Siri or Google Voice can do; Not only can it interact with a human, but it's humanly operated, unlike other assistants. Eventually the goal is to drop the human operators and also to get people to buy within the Facebook platform via "M."
Right now, "M" is currently being tested in spurts around the San Francisco Bay area, but Facebook has yet to release any public demonstration of the product. However, various media channels have released screenshots and information regarding "M", so keeping the virtual assistant a secret is nearly impossible.
P.S. If you haven't figured it out yet — "M" stands for Messenger. Will you be using the new virtual assistant once it's officially released? Let us know!
The following two tabs change content below.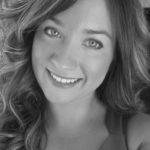 Ashley
Ashley has a Bachelor's Degree in Journalism and a Minor in Writing. She's a firm believer that hard work pays off and is currently trying to make her mark in this crazy place we call the world.