Wey Wey manages operations, project development & deployments, plus strategic planning for all of IVR Technology Group's operational and marketing needs. She has overseen audit projects for Fortune 500sized clients and telecom related consolidation. Wey Wey has an MBA with an IT concentration and Bachelor of Science in Management Information Science. She's a certified PMP (Project Management Professional) & has been with the company almost 20 years. She is experienced in strategic telecommunications planning, partnership and alliance development.
Wey Wey spends most of her spare time involved in local chamber of commerce activities where she serves as the Board of Director. She also enjoys the children ministry and volunteer works. She hopes to rekindle her passions in arts by following in the footsteps of her calligraphy artist father. (Some day when her children grow older.) Wey Wey is married and her husband Danny and she have a daughter and a son.
The following two tabs change content below.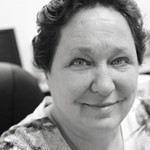 Kim Crawford
Kim has worked for the company as a programmer, media designer and web developer. She develops and manages the online applications for client reporting and APIs.