As IVR Technology Group's Chief Executive Officer, Mike is intimately involved in the day-to-day operations and is focused on the company's strategic vision, initiatives, and in leading the company's product development and overall strategy. He co-founded IVR Tech in 2003, after serving as the EVP of Sales and Marketing for Prosodie Interactive, US. Prior, Mike served as EVP of sales and marketing for IVR Inc., an early pioneer in the IVR hosting, service bureau space. Prosodie Interactive acquired IVR, INC., in 1999.
Mike got his start in the technology industry while helping to design and develop telephony components for a patented school bus and vehicle tracking application; the patents still stand today.
As a CEO, as a father, as a husband and as a friend, Mike's passion for life and business are evident. He's been a serial entrepreneur from the age of 12 — starting with a paper route and tennis racquet string business before moving on to brick and mortar retail and e-commerce, tennis management and club ownership to now.
In recent years, IVR has reinvented itself, thanks to some extremely important people and partners. We firmly believe we have the most dedicated people on our team. We're eager to assist our customers however we can and, finally, we believe the phone is, and always will be, the most important business tool!
The following two tabs change content below.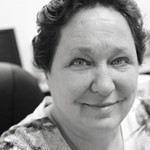 Kim Crawford
Kim has worked for the company as a programmer, media designer and web developer. She develops and manages the online applications for client reporting and APIs.