John is an expert with IVR and SMS applications. His career began over thirty years ago at Grolier Incorporated where his management skills and vision enabled the company to design, develop, and launch the first automated telemarketing outbound program and data management system of its kind. He has been actively involved with the direct marketing industry as a past chairman of the DMA's Teleservices Council, he is an inaugural member of the DMA's Teleservices Ethics Committee, the Angel Award recipient from the DMA, TelePro award recipient of the American Teleservices Association, active member of SOCAP.
The following two tabs change content below.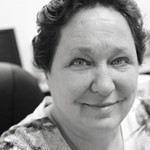 Kim Crawford
Kim has worked for the company as a programmer, media designer and web developer. She develops and manages the online applications for client reporting and APIs.