Eric has been with IVR Tech as our Chief Technology Officer since 2003. He enjoys learning and trying out new technology stack and has extensive knowledge in build scalable software architecture and platform.
Eric demonstrates his eye for detail as he works alongside our customers, evaluating and identifying appropriate technology platforms for each project. Eric's dedicated work ethic and ability to teach collaboratively makes each project faced seem like the newest and most fun challenge thus far. Eric is married and has a son and a daughter. Outside of the office, he enjoys biking & playing tennis.
The following two tabs change content below.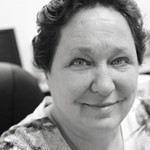 Kim Crawford
Kim has worked for the company as a programmer, media designer and web developer. She develops and manages the online applications for client reporting and APIs.