Akash serves as the President at IVR Technology Group, providing strategic oversight over the organization. Prior to owning IVR Technology Group, Akash founded, managed and sold two technology start‐ups. He serves on multiple non‐profit and corporate boards. He has been involved in the Buffalo, NY community and was selected as a 2008 Buffalo Rising Leader.
On a daily basis, Akash provides the team with support, organization and direction. He is dedicated not only to IVR Technology Group as a company, but is also personally invested in each of its customers and employees. Akash offers opportunities to highlight employee strengths as well as chances to explore areas of interest within the IVR realm. His is married and has one son and one daughter.
The following two tabs change content below.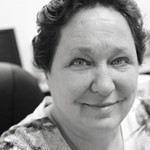 Kim Crawford
Kim has worked for the company as a programmer, media designer and web developer. She develops and manages the online applications for client reporting and APIs.