Keep Your Customers Informed in Real Time with our Patient Outreach System
Text Blast | SMS Blast | Voice Broadcast | TextEnable
Manage subscriber cell phone numbers, opt-out requests and other campaign specifics such as delivery dates and times. Our platform also helps you stay in compliance with the latest industry standards and regulations.
Need to add messaging to your existing software? Add TextEnable to your existing landline.
Want to integrate messaging into your existing business processes? nResponse creates and sends both voice broadcasts and text messages to your patient list. Text blasts, e-mail messages & voice broadcast options, helps you reach out quickly.
We also provide APIs and custom integration support to help you.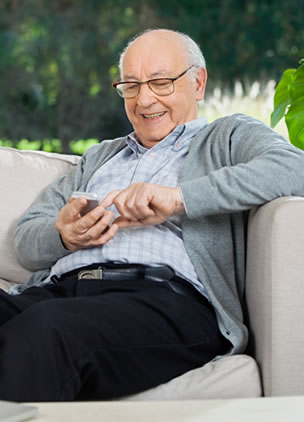 Interactive polls & Surveys
Overdue payment reminders
IVR Technology Group has the following products for your Text Messaging needs:
nResponse is a self-service application that allows you to send simultaneous voice, text & e-mail messages to your contacts within minutes through our secure system.
Have a LandLine or Toll-free number that cannot receive texts? No problem with TextEnable!
Key Benefits of Voice Broadcasting and Text Blasts
for the Medical Industry
Schedule and Manage Broadcasts
Self-service voice broadcast technology
Schedule call windows
Determine how quickly to send out calls
Pause calling campaigns
High Capacity and Enterprise-Grade Reliability
Scale up to hundreds of simultaneous calls per campaign
Your voice broadcasting services receive dedicated capacity on-demand
Professional Consultants Ready to Help
Experienced and knowledgable staff to assist with migration
Develop a custom call flow based on your business' unique needs
Tech support and guidance offered along the way
Schedule Call Delivery
Set delivery dates and times
Run campaigns over multiple days or send them at different times during the same day
Powerful Call List Management
Upload call datafiles from a host of applications (Excel, Access) and industry-standard formats (CSV)
Record Calls
Customizable recording options available
Simple activation
Easy to configure
Advanced IVR Functionality
Deliver a pre-recorded message
Use outbound IVR to create an interactive calling campaign
Run a survey
Allow the called person to transfer to the closest agent geographically
Deliver Effective Messaging
Detect when an answering machine or a person answers the call and deliver a specific message based on the recipient
Exhaustive Call Reports
Detect when an answering machine or a person answers the call and deliver a specific message based on the recipient
Intelligent Redialing
Multiple attempts are made after a busy signal is received or a call is not picked up
Unanswered calls are redialed for no cost
Automated Interactive Opt-Out Mechanism
Ensure you'e always in compliance with the FTC's opt-out rule by electing to include an opt-out message in your broadcasts
API Integration With Your Applications
Make outbound calls based on trigger events in your software
Calls can be queued and delivered without any human intervention