Source: BBC.com: 2015 Report finds that both Android & Apple apps are leaking your personal information!
In a recent study, MIT, Harvard, and Carnegie-Mellon examined 110 apps within the Google Play & Apple App Store. What they found? Well, let's just say you're probably not going to be too happy.
For Android users, nearly 73% of the apps shared personal email addresses to third parties, and on top of that, 49% were also found to share users' names, even home addresses (25%)!
Don't forget about the all mighty Apple. Although it's percentages were lower than Androids, Apple still proved to be a frontrunner when sharing data with third parties. Rather than email addresses, 47% of Apple apps were found sharing users' locations, 18% sharing names, & 16% sharing email addresses.
The worst part of all? Both Android and Apple apps majority of the time fail to tell the user that their information may be shared with third parties, which causes a security issue (possible identity theft) and could result in a major run in with the law. It brings up the question, is your personal information actually safe?
There are four levels of PCI compliance. PCI compliance  is a set of requirements designed to ensure that all companies that process, store or transmit credit card information maintain a secure environment. Credit card information, in relation to this case, includes first and last names. The higher the level of PCI compliance, the higher the level of security & the lower the chance of your information ever being breached.
Did you know that IVR Tech Group is Level One PCI Compliant? We have yearly on-site reviews by an internal auditor and a network scan by an approved scanning vendor. In plain English — we process over 6 million Visa and/or Mastercard transactions per year, so we work hard to secure our customers data to the max, unlike Android or Apple.
Have you looked into IVR Technology Group's services? Allow your customers to feel safe when processing their information, and become a trusted partner with us today! Here's the scoop on our latest pay by phone solution, PayIT:
The following two tabs change content below.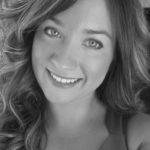 Ashley
Ashley has a Bachelor's Degree in Journalism and a Minor in Writing. She's a firm believer that hard work pays off and is currently trying to make her mark in this crazy place we call the world.