Pay by Phone | Pay by Text | Pay by Web
Your customers pay how they want, when they want with PayIT
PCI Compliant IVR Phone Payment Solutions
Get A Free White Paper
REAL-TIME PAYMENT NOTIFICATIONS
With real-time processing, payment transactions are posted to your customer's account immediately and automatically. Payment confirmation notifications can then be sent over the phone via a confirmation code, email, or text.
OMNICHANNEL EXPERIENCE
Allow your customers to pay how they want, and when they want: pay by phone, pay by text or pay by web. Customers will more likely pay you on time if you offer a payment system that is available 24/7 via phone, text, or web.
ENHANCE YOUR COMPANY BRAND
Using the IVR Payment System, you can utilize our professional voice talent to record custom voice prompts created by you with your brand in mind. PayIT also has the capability for multi-lingual support, so that you can deliver a consistent branded experience to callers around the world.
COMPREHENSIVE REAL-TIME REPORTING
View and analyze transaction activity reports in real-time, all within our secure dashboard. Example metrics include: The number of callers attempting to make a payment, how many callers have completed a payment by phone and the number that didn't complete a phone payment for various reasons.
ADVANCED CUSTOM CALL ROUTING
Increase efficiency and contact resolution by prioritizing calls through routing instructions you've created. By tailoring a customized call flow to your requirements, PayIt, our PCI-compliant IVR phone payment solution allows for outbound collection calls to be made while routing inbound callers with specific needs to call center agents.
PCI DSS LEVEL 1 & NACHA COMPLIANT
A PCI Level 1 Compliant solution means your company is protected from liability issues if your payment processing servers are not secure. Protect payment data through a process known as tokenization. Maintaining PCI compliance will assure your customers that their payment information is 100% secure and keep your business's reputation protected.
PROTECT SENSITIVE DATA
Our IVR payment processing solution, PayIT, never processes, stores data or transmits payment card data from the phone network. Our pay by phone tool eliminates any fear your customers may have that their sensitive data may be stolen or compromised in some way.
IMPROVE YOUR CUSTOMER'S SATISFACTION
Our IVR pay by phone tool makes your bill pay and collections simple and securely processes payments. Using one phone number, your customers can make a payment, update account preferences, check on payment due dates and more. Our automated PCI Compliant payment solution is available 24/7, and allows for real-time payment processing.
INCREASE YOUR CUSTOMER'S LOYALTY
Offer convenient, automated & self-service payment options to your customers that delivers an experience worth talking about. Provide your customers with an automated and self-service IVR payment solution, where they can make payments with any major credit card, debit card, ACH or e-check… payments at the touch of a button.
REDUCE COSTS AND COLLECT YOUR MONEY FASTER
Reduce costs of agent assisted payment processing and credit card payment convenience fees. An IVR Payment processing solution dramatically reduces the number of calls your staff handles, lowers collection costs and service overhead. Giving your customers the tools to make payments easily increases the likelihood that they'll make them on time, bringing in your money faster.
ENHANCE AGENT EFFICIENCY
By utilizing an IVR payment processing solution, inbound payment calls are handled by your customer through the self-service payment system. With the help of an automated payment system, agents can now focus on key components when it comes to the company's success.
How PayIT Works
PCI-compliant IVR Phone Payment Solution
Dedicated Number
A customer calls a number listed on a merchant's website (or bill) to make a payment or an agent transfers a customer to the IVR system to make a payment.
Enter Information
A customer enters credit card information via touchpad into our secure payment system, or initiates a payment that uses a form of payment on file in their account.
Process Transaction
IVR connects to gateway and securely processes the transaction data and tokenizes payment information. The Gateway approves or denies the transaction.
Confirmation
Payment confirmation goes back to the customer. Confirmation # is given if the payment is processed successfully or a notification if the transaction is denied.
Over the next five years, US mobile payments will grow from $52 billion in 2014 to $142 billion by 2019 with both national brands and local merchants.
PayITByText
Your registered customers can be sent monthly text alerts with bill amounts, due dates and provide the pay by text option to pay instantly.
Uses Tokenization for security
Can be coupled with outbound payment reminders
United States and Canada coverage standard
English and Spanish Standard
We provide short code management
Can be implemented as a phone number destination
80% of people are currently using texting for business.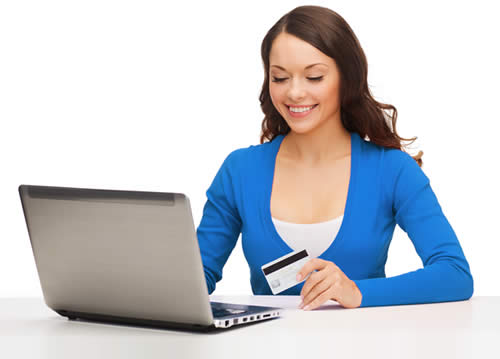 PayITByWeb
Allow your registered customers to pay their bill instantly online via a payment page integrated into your online portal.
Skinned to match your brand
Implemented, per your choice, as a Redirect or an iFrame
Highly customizable to support account validation, information lookup, and/or business logic before taking payments
Current Payment Processor Integrations