IVR Payment Solutions with PayIT
Collect your money faster, make bill payment easier and increase customer satisfaction with IVR payment processing solutions.
Contact Sales
PayIT, our PCI-compliant IVR Phone Payment Solution
Give your customers the option of securely processing payments over the phone – a simple pay by phone app, a new convenience when it comes to paying their bills.
Our PayIT terminal automates your billing process and accepts immediate payments over the phone. Payments can be made 24/7 — even if your business is closed. Our system eliminates the need for you to dedicate live agents to making payment-related phone calls.
Customers can simply call in, enter their account info, and get their current balance. All major credit cards and e-checks are accepted. Our Pay by Phone Product, PayIT is also PCI Level 1 Compliance – Highest Compliance Level for Service Providers.
Do you want to increase customer satisfaction?

Make money faster?

Handle calls quicker?

Increase customer confidence in payment security?

Increase ability to focus on more complex customer service issues?
Simple & Convenient
A pay by phone tool makes bill pay and collections simple. Your customers want an easy way to pay their bills. You want to stop dedicating staff to making payment reminders or collection phone calls.
Customers call one phone number, get their account information & make their payment.
The ability for your customers to make payments easily increases the likelihood that they'll make them on time.
Increase Customer Loyalty
Offer convenient, automated & self-service payment options that your competitors don't. By enabling your customers to pay by phone, you'll prove that you value their business, which will drive even more repeat purchases and increased loyalty.
PCI Compliant
Maintaining PCI compliance will assure your customers that their payment information is 100% secure. Our pay by phone tool eliminates any fear your customers may have that their payment or personal information may be stolen or compromised in any way.
A PCI compliant solution also means your company is protected from liability issues if your payment processing servers are not secure.
Streamline ROI
Your business works hard to earn money, don't work hard to collect it. Use an IVR phone payment tool… the collections process is simplified tenfold.
Customers can make payments with any major credit card, debit card, ACH or e-check. Credit card numbers or personal information is entered correctly since your customers enter their own information…. resulting in less errors.
Better Customer Experience
Deliver a customer experience worth talking about by providing the automated and self-service IVR payment solution your customers want.Your customers are happier and will refer you to their friends and family.
Your customers' ability to pay by phone will help you stand out among your competitors by creating a great customer experience. Happy customers mean good things for you, like increased loyalty, more referrals & reduced churn.
Start Accepting Secure Payments from Your Customers.
Improve your UX, increase revenue and have the utmost security with one product.
Get Started Today!
Statistics support the necessity of providing mobile payment solutions to your clients
Estimated number of people in the U.S. that own Smart Phones
By 2017, the expected percentage of people who own Smart Phones in U.S.
U.S. mobile payments expected to grow to multimillions by 2019
Utility customers prefer to make a payment without logging into a system
Current Payment Processor Integrations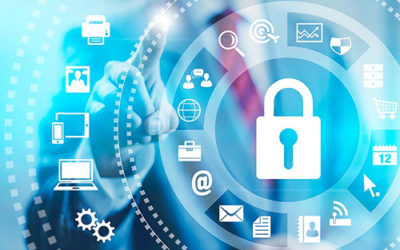 When it comes to payment solutions, your company has many options to accept payment. However, some options are much riskier than others. When it comes to accepting payments, your company should offer a solution that adheres to PCI DSS requirements. According to...
read more