Cyber Dust, also known as Radical App, is a creation of Mark Cuban, business extraordinaire and Shark Tank judge. The app claims to make your text messages, pictures, or any part of a conversation vanish within seconds; just enough time for someone to receive, view and process the information. It's "private messaging like never before," according to the Cyber Dust site.
To promote his new app, Mark has been making his rounds with people like Tai Lopez, an investor, partner, and advisor to over 20 multi-million dollar businesses. In his interviews, Mark boasts about the top-notch security and privacy of Cyber Dust, and is even bold enough to share his username, +BlogMaverick, for users to "dust" him.
After his battle with the SEC over accusations of insider trading, Mark is trying to redefine "privacy" in a more positive way with Cyber Dust, in hopes that it can prove that an app can exist without leaving a digital footprint. Cyber Dust claims that information exchanged between the sender and receiver is heavily encrypted and will never touch a hard drive (not even their own).
So, what about screenshots?
There are quite a few apps that claim to protect your identity, secure your information, and have little to no risk of exposing messages you've sent or received, but few have been able to completely comply with their "claims" i.e. Snapchat. I do feel as though Cyber Dust is a level above Snapchat as far as securing your private conversations, but, not entirely. Cyber Dust even states in its own privacy policy, '"You should not use Cyber Dust if you require a guarantee that the recipient cannot copy your message."' Therefore, unfortunately, something like Cyber Dust is, once again, just wishful thinking for many.
The following two tabs change content below.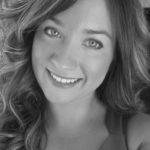 Ashley
Ashley has a Bachelor's Degree in Journalism and a Minor in Writing. She's a firm believer that hard work pays off and is currently trying to make her mark in this crazy place we call the world.