Call Tracking Solution
Call Metrics & Analytics that validate your multi-channel marketing efforts.
Know what drives your business with IVR Tech's premier call tracking solution.
Contact Sales
Prove the ROI of multi-channel campaigns with a customized call tracking solution, and justify the impact of your marketing budget.
IVR Tech's premier call-based marketing and call tracking solution, CallOutcome360, tracks call data and produces metrics that will show sales trends, arm you with information that will improve the quality of your customer service, and help you decide which of your advertising streams are working for you.
We attach a unique phone tracking number to your advertising (aka DNI or Dynamic Number Insertion). You can quickly and easily track phone calls and measure the success of all your marketing campaigns. Online, offline or mobile advertising; phone call tracking services guide you to increased conversion rates, optimized advertising spend and routing new leads to the best place.
Affordable Call Analytics and Dashboard
Tracking call data can give you quick and reliable ROI on each of your media campaigns. Use unique toll free numbers or local numbers to track leads so you can instantly know what's working and what's not. We provide you with comprehensive tracking reports that will help you gain insight into the effectiveness of each of your marketing efforts. Measure your campaigns' success with advanced reporting & analysis tools. Measure call outcomes that have real impact for your business.
Customized call routing with call tracking
Our phone call tracking software automates the call routing process so you can send callers to the person best suited to assist them. A whisper message will give you the preliminary information you need to be prepared for the call. By making use of our phone call tracking, you'll be able to gather information about a caller prior to the first voice interaction. Learn who is calling, why they're calling, how they heard about you and more.
Realtime Insights with call based marketing
Call tracking provides you with timely information to make critical marketing decisions. Determine your peak calling hours. Call tracking pin points the exact time and day that you get the most calls. Staff your office and delegate tasks appropriately. See your calls visually on a map, locate the "hot" spots for your business and determine where the growth should be geographically. Real-time data is available online and via your local POS software, showing you where the leads come from and how to promote them successfully!
Collect Call Data
Track incoming calls by marketing line, time the call comes in & call duration. Shows which marketing strategy yields the longest & most in-depth calls.
Improve Your SEO
Use call tracking and DNI to strengthen your SEO investment. Which of your keywords are driving traffic and which keywords are bleeding your budget dry?
Target Marketing
Get demographic information about your customers, track where they live and are calling from. Push targeted advertising to specific geographic areas.
Track Conversions
Prove ROI, determine which of your marketing campaigns results in leads and sales, understanding how to allocate your marketing budget most effectively.
Never Miss a Lead
If your phone rings after hours or you can't answer a call in time, you can have the caller's data is sent to you via email. You can then return the call at a better time.
Custom Reporting
Call tracking data is stored in one place. View your campaign data, listen to recorded calls, monitor call performance, export reports – all within our secure dashboard.
Marketing Intelligence Benefits
Measure the ROI on different sources
Visualize all your prospects and leads
Centralize an "Omni-channel" view for all of your marketing efforts

We customized our call tracking solution and produced Teletracker for Sitelink
Leaders at SiteLink were thrilled to learn that tracking their leads and customers through a real-time data integration was not that expensive.
Download Case Study: SiteLink Teletracker
Whitepaper: Call Tracking "Marketing's Power Tool"
Is Call Tracking right for your business? Download our latest white paper to find out!
Download Now!
Whitepaper: Call Tracking & HIPAA
Learn how IVR Tech can help you execute the most effective
Call Tracking Solution withn HIPAA guidleines..
Call Tracking Solutions Business Intelligence for Every Industry
Download Now!
CallOutcome360 Basic
IVR Tech's introductory call tracking solution is perfect for any company just getting its feet wet with analytics. We work with you to get every aspect of the phone call tracking software up and running.
CallOutcome360 Dynamic
A more advanced solution for when your company is ready to take its analytics to the next level. Based on the referral source of a visitor, CallOutcome360 Dynamic displays a number to be called on your page.
Custom call routing
Whisper messages
Integration into your analytics software
Instant reporting
On going training options
24/7 support
Assign multiple phone numbers to lead gen sources
Direct leads to a specific number based on how they found you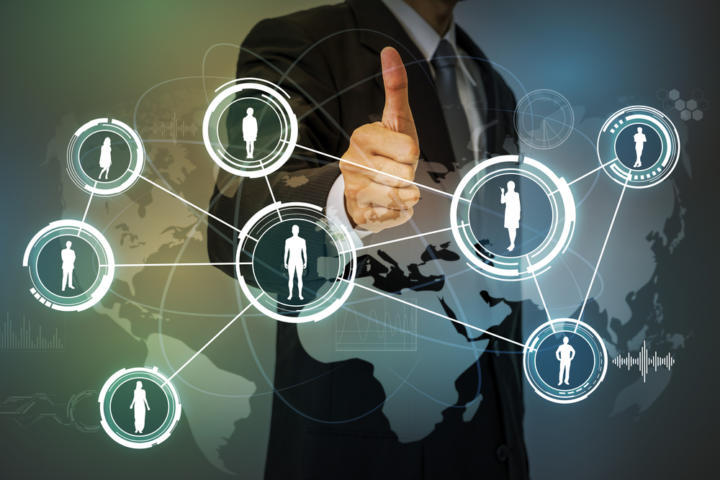 Most businesses measure success based on digital analytics. Analytics can encompass organic visits, page views and obviously, goal conversions. Often times businesses utilize call tracking numbers. Call tracking is a measure of phone calls associated with...