Collaborative Approach
We work with you to customize IVR services that optimize efficiency, enhance customer satisfaction and increase your bottom line.
Comprehensive Support
Our support professionals will be available any time of the day or night to help you with any problems or concerns you may have.
Unmatched Value
We offer you powerful cloud-based or premise-based solutions that will enhance your efficiency while reducing your overall operating cost.
Engage your customers to pay by phone or text, securely and conveniently with iPay
Inbound Payment Collections
Outbound Payment Reminders
Mobile, Web, or Phone Payments
Multiple Payment Processor Integrations
---
Contact our Communication Solution Experts today
Learn how IVR Technology Group can help you increase your bottom line
Get Started
Recent News from IVR Technology Group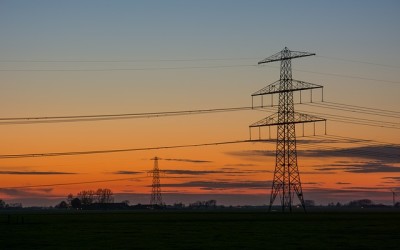 On average, 9% of households are at least 30 days past due on their utility bill.  As a result, utility companies have increased the number of service shutdowns in response to the increased delinquent customers. For example, Pennsylvania-based PPL Corp increased shutoffs by 78% in one year. The city-owned utility in Memphis, TN increased shutoffs by 38% in just 8 months. In New York, utilities are owed $611.3 million. New Hampshire & Massachusetts-based utility companies are owed approximately $15 million. While the lack of heat in the winter may entice some non-payers to pony up, service shutoffs cost the utility company in the long run. Most shutoffs are manual, meaning the utility company has to send a crew out to the delinquent location to manually disconnect the service. Some companies are in the process of transitioning to digital meters, which would allow the utility to shut off services digitally. Digital meters mean utilities don't have to send crews to physical locations to manually disconnect services. This transition requires a hefty upfront investment, though. California-based Edison International switched to digital meters and, according to it, installing 5.3 million digital meters cost $1.63 billion. Many utility companies are stuck between a rock and a hard place. They can't continue to allow non-paying customers to receive services, but they can't fund the transition to digital meters. These companies should explore alternate payment options to make it as easy as possible for customers to make their payments on time and in full. Many utility customers would prefer an automated bill pay solution that makes the payment process hassle free and paperless. Utility customers also want a fast, easy way to make... read more
Sign Up for Our Newsletter
Get our best articles in your inbox every month, introducing you to new trends, industry insights,
best practices, and anything else you need to achieve business success.
Join Today