To learn more about Call Outcome 360 or if you have any questions regarding the product, please contact sales@ivrtechnology.com or fill out a form on our contact us page. To read more about Call Outcome 360 and what it can do for your business, visit our blog!
IVR Technology Group is a secure voice and text application service provider. The company's main solutions include call tracking and over the phone payment applications. IVR Technology Group allows businesses to track on their own or through the white-glove account handling service. IVR Technology Group is a leader in the call tracking industry and is currently teaming up with some of the biggest names in the industry.
The following two tabs change content below.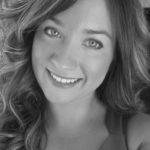 Ashley
Ashley has a Bachelor's Degree in Journalism and a Minor in Writing. She's a firm believer that hard work pays off and is currently trying to make her mark in this crazy place we call the world.