Given that it's nearing the end of October, we'd like to update you on a topic that, in our opinion, will be forever trending [drum roll please]:
Twitter: Top 10 Most Followed Accounts in The World! Now, a lot of you may have heard that the Kardashians are in the top spots, which is true (if you're counting just the U.S.), but we're talking global here! Who do you think is the most popular in the World? We bet you can't guess #1! [Unless you already peeked!]
Check out our findings below!
1.)Katy Perry
Handle: @katyperry
Followers: 76,788,999
2.)Justin Bieber
Handle: @justinbieber
Followers: 68,643,955
3.)Barack Obama
Handle: @BarackObama
Followers: 65,154,576
4.)Taylor Swift
Handle: @taylorswift13
Followers: 65,103,342
5.)YouTube
Handle: @YouTube
Followers: 55,908,109
6.)Rihanna
Handle: @rihanna
Followers: 51,991,638
7.)Lady Gaga
Handle: @ladygaga
Followers: 51,789,969
8.)Justin Timberlake
Handle: @jtimberlake
Followers: 49,402,171
9.)Ellen DeGeneres
Handle: @TheEllenShow
Followers: 48,813,262
10.)Twitter
Handle: @twitter
Followers: 47,702,504
The following two tabs change content below.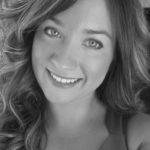 Ashley
Ashley has a Bachelor's Degree in Journalism and a Minor in Writing. She's a firm believer that hard work pays off and is currently trying to make her mark in this crazy place we call the world.