Buffalo, NY and Jersey City, NJ – IVR Technology Group (ITG), a leading provider of intelligent voice response solutions and Fundtech, a market leader in global transaction banking solutions, today announced a partnership that expands the functionality of ITG's IVR Pay-by-Phone virtual terminal. As a result of this partnership end users can turn any push button telephone into their own virtual payment processing terminal by utilizing Fundtech's TotalTransact credit card gateway technology. The IVR Pay-by-Phone gateway combines ACH capability with credit card processing to offer a complete payment solution. A significant benefit to businesses using the Pay-by-Phone virtual terminal is the ability to certify in accordance with PCI-DSS (Payment Card Industry Data Security Standard) that the system does not store, process, or transmit payment card data over the VoIP network.
By working with Fundtech's Total Transact credit card gateway, users of the IVR Pay-by-Phone virtual terminal will be able to pay bills via credit/debit card or eCheck, and have the transaction processed and completed in real-time. Newton Medical Center, located in Newton, Kansas, is one of the first users of this combined solution. According to Melanie Hanna, Newton Medical's Patient Services Director: "We are always looking for ways to improve the experience people have with our hospital. Our patients now have a fast and convenient way to pay their medical bills by using the ITG-Fundtech solution."
According to Danne Buchanan, Fundtech's Executive Vice President: "Our partnership with ITG provides a valuable convenience to end-users, and therefore helps the merchants who use it to be the preferred provider."
According to Mike Byrne CEO of ITG: "We are excited that this partnership will allow us to continue to grow opportunities together. It will also reduce costs associated with PCI DSS and costs of a live agent handling those electronic payments over the phone. "
About Fundtech
Fundtech offers a comprehensive line of transaction banking solutions to banks and corporations of all sizes around the world. As a strategic supplier, our clients benefit from lower operating costs and an enhanced end-user experience through our integrated and feature-rich solutions. Our major product lines are: global and regional payments, corporate cash and liquidity management, financial messaging, electronic invoice presentment, supply chain financing, remote deposit capture, merchant services, credit card gateway and mobile banking products. Fundtech offers its software through a traditional software license and a Software-as-a-Service (SaaS) contract. We operate Fundtech Connect, one of the world's largest services bureaus that addresses the unique needs of the financial services industry. Thousands of financial institutions and companies worldwide rely on Fundtech's innovation to improve operational efficiency, increase revenues, and provide greater competitiveness through business-to-business services. Founded in 1993, Fundtech was acquired in 2011 by GTCR, a Chicago-based private equity firm. For more information please visit www.fundtech.com
About IVR Technology Group
IVR Technology Group (ITG) is a provider of customized IVR (Interactive Voice Response) and SMS text messaging services through a suite of phone automation services that enhances customer communications, helps drive sales while lowering costs. Leveraging IVR Technology Group's Pay-by-Phone virtual terminal companies can quickly add additional solutions ranging from simple call routing to advanced interactive voice response and cloud based virtual support systems. For more information, visit www.iVRTechGroup.com
Media Contacts
ITG
John Crouthamel – IVR Technology Group / 813 864 9901/johnc@ivrtechnology.com
Fundtech
(Europe & Asia) Chanda Gathani – Metia Ltd. / +44 (0) 20 3100 3605/chanda.gathani@metia.com
(USA) Binna Kim – Cognito / +1 646 395 6304 / Binna.Kim@cognitomedia.com
(Corporate Contact) George Ravich – Fundtech / +1 201 215 6530 /george.ravich@fundtech.com
The following two tabs change content below.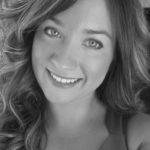 Ashley
Ashley has a Bachelor's Degree in Journalism and a Minor in Writing. She's a firm believer that hard work pays off and is currently trying to make her mark in this crazy place we call the world.