IVR Healthcare Solutions
Customized IVR solutions for the Healthcare Industry
Healthcare service providers need to ensure complete satisfaction of patients by delivering truly world-class services and support that makes their lives easier. Our IVR healthcare solutions equip your healthcare establishment with a wide array of functional capabilities, ranging from patient database management to payment processing.
We offer several IVR healthcare solutions and they're all HIPAA and PCI DSS compliant.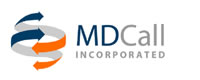 Complete Call Management
An automated answering service and call routing with accurate call handling and reliable, consistent service that gives you complete control over how your calls are managed. Using the iAnswer Call Management tool, we built MDCall, a complete answering service product for the healthcare industry. MDCall is a Voice and mobile solution that simplifies patient to provider and nurse to physician communication.
Text Blast | SMS Blast | Voice Broadcast | TextEnable
A multi-modal voice broadcast system that enables you to simultaneous voice, customized audio, text or e-mail messages to your patients, all without tying your live agents to the phone. Manage subscriber cell phone numbers, opt-out requests and other campaign specifics such as delivery dates and times.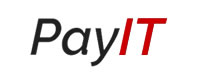 IVR Payments | Pay by Phone Solution
Our PayIT terminal automates your billing process and accepts immediate payments over the phone. Payments can be made 24/7 — even if your business is closed. Transactions are completed quickly and easily without assistance from a live agent. Improve accounts receivable, automate balance notifications, and comply with all regulations prescribed under PCI DSS. Minimize credit card fraud. Reduce risk and reduce costs.
Self Service Visual IVR, Visual IVR for Healthcare
Offer your customer an instant 2-way, 'Voice with Visuals' sharing experience for smart devices and browsers during standard voice calls to your healthcare establishment. Determine the reason for calling, complete identity verification & offer an improved customer experience, with Visual Interactive Voice Response.